To:

Andrew Maher, Legal Counsel ADIA
If you really care about our mental health, LISTEN TO WORKERS!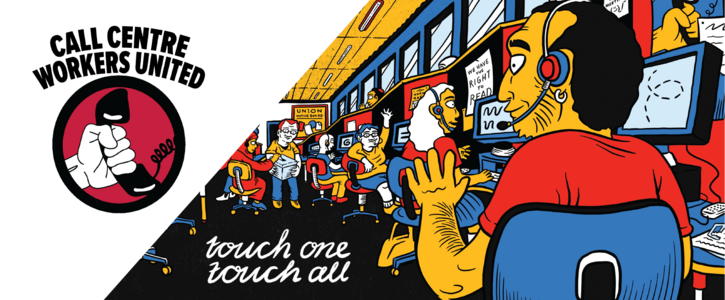 We do really important work that helps inform public policy and business decisions. But our work isn't easy – customer aggression, high performance targets and the constant monitoring of work are part of our day to day. It is no wonder that market and social research industry workers suffer from stress, depression and anxiety at rates far higher than the general public. This is made worse by the fact that a majority of workers in the industry are in insecure and low-paid work.
Our current wages, when adjusted for the periods of time that we spend out of work, fall below the poverty line for an adult with dependants in Australia. With rising cost of living pressures, some workers have reported that they spend more than 70% of their weekly wages on rent alone, with very little left over from their paycheck to meet their basic needs. We don't work for pocket money – this is our livelihood – and most workers in the industry find it very difficult to make ends meet on our current wages.
The highly casualised and precarious nature of our work also puts massive amounts of pressure and stress on us. Our employers expect us to commit to working nearly full-time hours each week, as a casual, and yet, many workers routinely go weeks, if not months, without getting a single shift. To make matters worse, the industry now wants to be able to cancel our shifts with just 8 hours' notice – leaving us with no opportunity to arrange alternative work or to plan our lives.
We don't need warm and fuzzy emails on how to cope with stress. We don't need our hard work – which has helped create record profits and growth in the industry – to be recognised by morning teas and pizza parties. We need real action to address the low wages and insecurity in the industry, so we don't have to live precariously, from paycheck to paycheck. We need concrete measures like the right to recover from distressing calls in paid time.
If you really care about our mental health, listen to and adopt the demands for better wages and conditions put forward by workers in the industry.
Why is this important?
We need urgent action to improve wages and conditions in the market and social research industry. If we win, our victory will reverberate across the sector and lift hundreds of workers out of precarity and the constant stress and anxiety that comes with it.
By joining together, we can help make our voices heard and win the action that is urgently needed. Check out our list of demands and sign and share this petition to send a message to the industry that we're united and ready to fight.