To:

Premier Daniel Andrews and Education Minister James Merlino
Defend the Safe Schools Coalition Victoria program and team!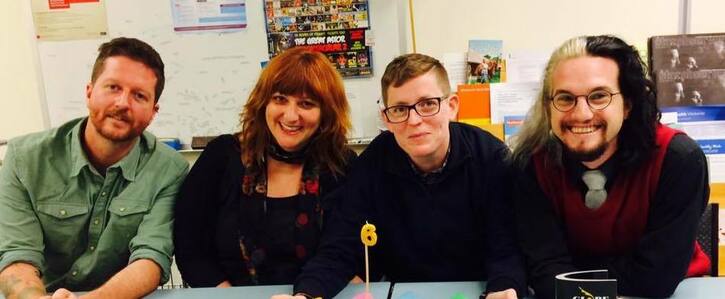 We are calling on the government to maintain their funding and support for the current independent Safe Schools Coalition Victoria and not sacrifice the jobs of the team and the work that has been developed since 2010 at La Trobe University.
If the funding is cut from La Trobe the government should offer Roz Ward, Joel Radcliffe, Mel Gaylard and Matthew Parsons full time ongoing jobs within the Department of Education.
Why is this important?
The government proposal to bring Safe Schools 'in house' and to abandon the team that have worked on the program since 2010 is a clear capitulation to a right wing campaign that has been running this year, driven by the right of the Liberal Party and the Australian Christian Lobby.
There has been no consultation with the workers on this program about the proposed changes, and no thought given to the relationships that have been developed with 286 schools in Victoria, and the dozens of families supported by these workers.
This move will not stop the right wing attacks from the bigots, it is just using Roz Ward and the three other workers who have continued to work in the face of ongoing attacks as scapegoats.
To be clear, any proposed 'expansion' of the program in this move is deceptive. No new funding has been announced and the commitment to roll out to every government secondary school has been a commitment that has been progressed by the current team since the last state election.
Show your support for the team and the work by signing this petition and writing to your local MP, the Minister for Education and the Premier.
http://www.premier.vic.gov.au/supporting-lgbti-students-in-victorian-schools/