To:

SOUTH BURNETT REGIONAL COUNCIL
MURGON NEEDS A DOG PARK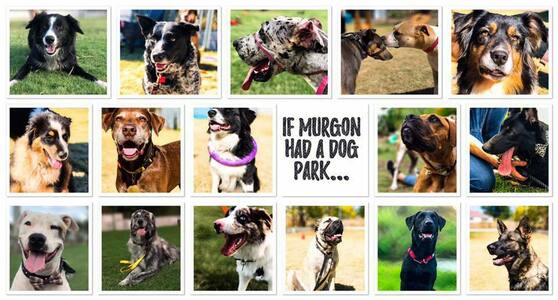 It's time for the South Burnett Regional Council to come to the party and allocate funds and resources to Murgon. This campaign has been ongoing for several years. A dog park is simple, inexpensive and it's in the SBRC corporate plan to have one in Murgon. Recently Murgon has missed out on vital budget allocations to build community capacity. SBRC needs to fund a dog park in Murgon.
Why is this important?
Murgon is the only large town in the South Burnett that doesn't have a dog park.
A dog park is needed for the safety of dogs and owners due to the recent rise in stray dog attacks.
A dog park is simple inexpensive community infrastructure that brings people together and creates joy and a sense of community.
All progressive and friendly towns in Qld have a dog park for locals and visitors to use.