To:

NT Director of Gaming Machines
No New Pokies in Mparntwe/Alice Springs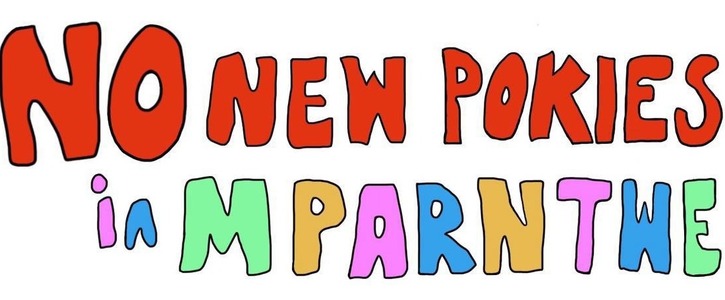 Sydney company Iris Capital have applied to Licensing NT to put 60 new Electronic Gaming Machines (pokies) in Mparntwe/Alice Springs – 20 at Uncles' Tavern, 20 at Mercure Resort, 10 at Gap View Hotel and 10 at Todd Tavern. Uncles' Tavern has never had pokies before.
Iris Capital's applications did not consult widely enough with our community. They did not talk to community leaders or cultural groups. Every single one of the small number of services they consulted with said they do NOT support the applications for more pokies. Iris Capital's applications do not address the concerns raised in their consultations. They do not talk about the risks our community faces from problem gambling. They do not care about the welfare of people living in Mparntwe/Alice Springs – they only want to make more money.
Your petitioners request that the Northern Territory Director of Gaming Machines put the wellbeing of the Mparntwe/Alice Springs community ahead of the profits of the gaming industry. We request that the Director reject Iris Capital's applications for Electronic Gaming Machines at Uncles' Tavern, Gap View Hotel and Todd Tavern.
Why is this important?
We want the centre of town to be a safe, vibrant hub of entertainment for locals and tourists to enjoy.
Pokies are also the most addictive form of gambling and can negatively affect our community's physical health, emotional well-being, relationships and employment.
In 2019, Australians lost over $12 billion on pokies. Mparntwe/Alice Springs already has 386 pokies – we don't want any more!