To:

UTS Senior Executive Management
Safe Space for PoC at UTS!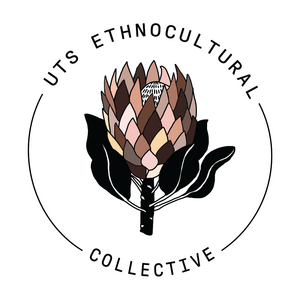 The requirement of a safe space for People of Colour on campus is long overdue. The Ethnocultural Collective have requested an Ethnocultural safe space on multiple occasions in the past year and have received no viable response.
At the next meeting of University Senior Executive Management, we strongly urge you for UTS to follow through our demands supported by the UTSSA President, for the allocation of a University room to the UTS Students Association, for the establishment of an on-campus BIPOC safe space and fast-track the bureaucratic processes necessary.
We called for this allocation to be done by the 31st of January, 2022 to allow time for:
- UTS Students Association SRC allocation of the space to the Ethnocultural Collective, and;
- the outfitting of the physical room itself to create a friendly and inviting space, by Autumn 2022 Semester Orientation.
We were denied this request.
Even after we emphasised the urgency of the return of UTS campus life for international students' arrivals for the 2022 academic year.
Why is this important?
There is a high population of students from a variety of ethnic and migrant backgrounds who deserve a safe space to feel supported and validated in their time on campus. In 2020, UTS had 46,382 students enrolled and of those students, 13,963 were international students, 47% of students spoke languages other than English at home and 48% were born outside of Australia.
Experiences of racial discrimination are common among students of colour, however, only 300 complaints have been reported to the Centre for Social Justice and Inclusion entirely with an even smaller amount of these complaints being relevant to racial discrimination. The equity complaint sector itself is a relatively new sector with minimal data and offering students a space to explore the options available to them is vital. It is important for the plight of racial justice to extend beyond merely celebrating diversity. For an authentic sense of inclusion to be fostered, it is required of institutions to implement systems of support for bipoc students. The introduction of a safe space for the Ethnocultural Collective would allow students of colour the chance and space to discuss, dissect and reflect on their experiences by connecting with other students who face similar barriers and difficulties. This would also allow space for students of colour to raise awareness among students and pointing them towards processes of resolve in the face of discrimination and utilise the complaint system that is currently existent, but not particularly accessible.
Urging the need for an allocated room and therefore Ethnocultural safe space, is the University Senior Executives' plans for the "phased reactivation" of campus, as quoted in Andrew Parfitt, Provost and Senior Vice-President's email sent to students on Monday the 11th of October 2021. With the reactivation and reopening of campus, comes the obligation of UTS Senior Executive to fast-track the bureaucratic process, and align the Ethnocultural safe space's establishment with the return of students to campus.
An Ethnocultural safe space would improve the campus experience for students of colour by firstly cultivating an active, 'sticky campus'; but also filling the gaps that the university's formal complaints processes aren't able to address for students of Colour. Ultimately, a safe space would give students an outlet to express frustrations and anxieties of systemic and interpersonal racism, resulting in improved student wellbeing.
How it will be delivered
We plan to deliver our petition by firstly mobilising fellow students in supporting our campaign through this page and our social media. Secondly, we will email this petition page to Professor Shirley Alexander, who is the Deputy Vice-Chancellor and Vice-President (Education and Students) of UTS as well as communicate with Senior Executive Management through the UTSSA President to emphasise the urgency of our requests.