To:

Hon. Rita Saffioti MLA, Minister for Planning
Save the Canning River open areas from Urban Development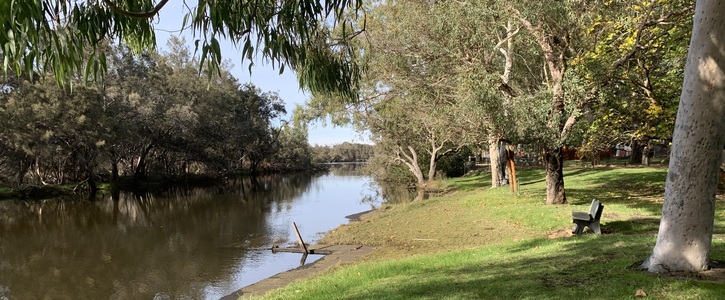 Dear Minister,
We are calling on you to overturn the Metropolitan Region Scheme Amendment 1365/57 (MRS Amendment) to protect it from urban development.
The City of Canning are calling for public comment regarding the proposed change for the area on the corner or Castledare Place and Fern Road to be changed from 'Private Community Purposes' to 'Urban Development'.
This is as a result of the WAPC gazetting Metropolitan Region Scheme Amendment 1365/57.
The ammendment formalises the boundary of the 'Parks and Recreation' reserve along the Canning River adjacent to Castledare, and reclassifies a portion of the 'Parks and Recreation' reserve adjacent to Fern Road to the 'Urban' zone.
The City of Canning advise that the MRS Amendment was the first step in the planning process for the renewal of the site. The next step of the process is an amendment to the City's Local Planning Scheme 42 to reclassify the area to 'Urban Development' zone.
I believe that you have the capacity to stop this senseless development and the negative effects it will have for the Canning River, wildlife, those who live nearby and those who visit.
Why is this important?
We want people to join us in calling for Metropolitan Region Scheme Amendment 1365/57 to be overturned to prevent the senseless loss of this open area and the loss, and potential loss, of trees and habitat.
You can visit the City of Canning's proposal here: https://www.yoursaycanning.com.au/scheme-amendment-no-5-and-structure-plan
My husband and I have lived in the City of Canning for 40 and 20 years respectively.
The Canning River is peaceful, and quiet.
City of Canning families and residents, and visitors to the area, enjoy the waterway and bush areas every day on foot, kayak, paddle boards or on bicycles.
The existing space currently provides a much needed buffer between the river, and the river's wildlife, and existing urban areas. Long neck turtles breed in the area and many forms of birdlife graze beneath and shelter in the amazing old trees on the land.
It also provides a buffer for the Castledare Aged Care facility creating a quiet environment for those people to enjoy.
The area is open so that people can stroll through it along or sit by the river and enjoy the peace and quiet.
That is, of course except for once a month when families (and the young at heart!) come down and enjoy the miniature railway and the cheerful toot of the trains' horns.
Creating an 'Urban Development' here will clash with the environment, the tranquility, the current use of the Castledare Railway, and will no doubt result in the area being closed off to protect younger residents from the risk that the waterway may present.