To:

Karen Andrews, Minister for Home Affairs & Alex Hawke, Minister for Immigration
Solidarity with Medevac Refugees - Free all indefinitely detained refugees now!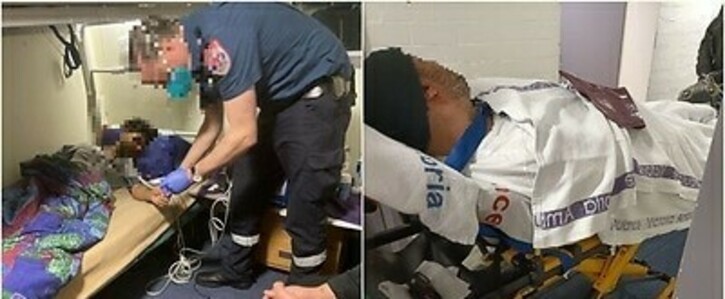 We the undersigned express our solidarity with the Medevac refugees on hunger strike, all refugees indefinitely detained, and those still held offshore indefinitely by Australia.
We call on Karen Andrews, Minister for Home Affairs & Alex Hawke, Minister for Immigration to immediately free all indefinitely detained refugees.
Why is this important?
A group of Medevac refugees held at MITA (Melbourne Immigration Transit Accommodation) detention center in Broadmeadows have re-started their hunger strike protest to demand their freedom.
This second hunger strike began on Thursday 15 July, it follows the first hunger strike that began on June 17, and lasted 15 days.
12 people are currently refusing food, one is in the Northern Hospital where he has been since June 21.
"We are very tired," said one of the hunger strikers "We are nine years in detention. No-one can tell us why. Since our last hunger strike, we did not get any answers."
Vali, one of the hunger strikers said "We are on hunger strike for our freedom. We want to know what is the difference between us and other released Medevac refugees? Why are we still in detention?"
We hold grave fears for the health of the hunger strikers. Their health is being harmed by the policies of the Coalition government. No Coalition government Minister has ever provided an explanation as to why around half of the Medevac refugees have been released, but half remain in indefinite detention.
Indefinite detention for Medevac refugees is now into its ninth year, 33 Medevac refugees are held in the Park Hotel in Melbourne and 38 in MITA in Broadmeadows. In total around 90 refugees who came Australia's offshore hell holes on PNG and Nauru are still detained around Australia. Around 230 remain offshore. They must all be freed.