To:

The University of Melbourne
Student Safety over University Reputation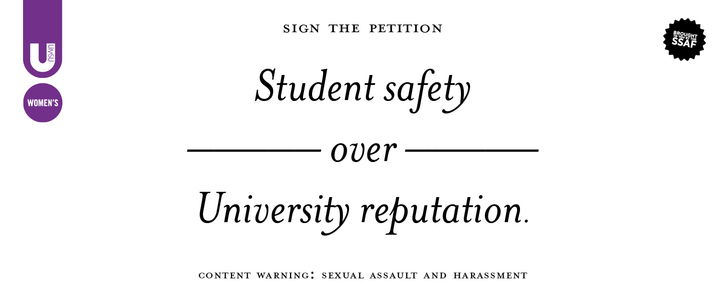 The University of Melbourne Needs to Take Action on Sexual Assault and Harassment.
CW: sexual assault and harassment
The University of Melbourne needs prioritise addressing sexual assault and harassment over itʻs reputation.
This year, we have read about a professor at the University whose abusive behaviour was known for a decade without being stopped, and a student whose behaviour went without consequence despite the testimony of multiple complainants. Most recently we have heard about the University of Melbourne failing to disclose to the University of Adelaide that Peter Rathjen, Vice-Chancellor of the University of Adelaide, had sexually harassed a student while employed by the University of Melbourne.
It is clear that the University of Melbourne needs to face up to rape culture at the university and begin to make institutional change. Despite this, the University Melbourne has failed to implement basic recommendations that would reduce sexual assault and harassment. They have failed to create a dedicated sexual assault and harassment policy, they have failed to improve their consent education at the University, and they have failed to offer justice to survivors.
Therefore, we as students, are calling on the University to do better and place itʻs student safety and wellbeing over its reputation.
Read our full statement here: https://umsu.unimelb.edu.au/student-safety-over-university-reputation/
Why is this important?