To:

UNSW
Boycott the Detention Industry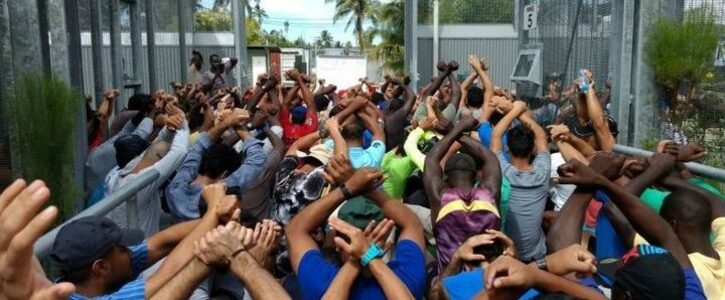 UNSW currently has multiple investments in corporations involved in the inhumane detention of refugees at Manus, Nauru, and other detention centres across the country! Students and staff demand:
1. UNSW should cut all economic ties with the detention industry such as divesting from MSS Security, and rejecting the Federal grant to develop the Asylum Seeker boat tracking system, JORN at ADFA!
2. Stop subcontracting services and hire within UNSW (e.g. security staff working at UNSW should be UNSW employees)!
3. Make an official stance against detention centres!
Why is this important?
Currently, UNSW subcontracts it's security staff from MSS Security, a corporation involved in the illegal detention of refugees by the Australian Government. UNSW is also listed as a partner of Wilson Security (another culprit) and has accepted a grant to help the defence force to develop the Jindalee Operational Radar Network (JORN), a multi billion dollar satellite network that has been boasted as being able to track small boats carrying asylum seekers (an international human right).
UNSW prides itself in being a progressive and humanitarian institution but uses students fees to invest in these torturous industries and staff and students won't take it any more, support the divestment by signing the petition!