To:

Decjuba
Decjuba: Opt us into JobKeeper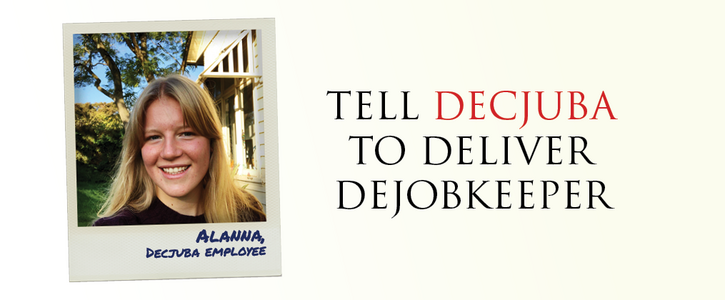 I've worked at Decjuba as a casual for two and a half years.
When the COVID-19 pandemic hit my shifts almost ground to a halt. Myself and other Decjuba workers have asked time and time again about the JobKeeper wage subsidy. Despite working for Decjuba for years they are claiming that we are not 'regular and systematic employees' and therefore, not eligible for JobKeeper.
This is nonsense. I have had a clear pattern of employment and consistent shifts. When I have had time off it was approved leave to study. Everyone is entitled to time off.
I have been a loyal worker and have picked up shifts at short notice. I love working for Decjuba.
Decjuba must review their decision and include casual workers like me in the JobKeeper scheme so we can get through this tough time.
I've tried to discuss this with the company but I haven't been listened to. I have been left with no option but to speak out against this unfair treatment. I know I'm not the only one impacted by this decision.
My story demonstrates the precarious nature of casual work and the broader problems with JobKeeper. I've worked at Decjuba for two and a half years, yet I don't know if I'll get any shifts in 6 months' time let alone next week. Casuals like me are vulnerable to insecure work. Thousands of casual workers have been left out of the JobKeeper scheme entirely, left to fend for themselves during a global pandemic.
Josh Frydenberg has the power to extend the scheme, and I strongly believe he should extend the JobKeeper scheme so it covers all workers in Australia.
Why is this important?
Young, casual workers are too often exploited. These are company wide issues impacting 100's of casuals workers, many of whom are young.
This is a common story, in the last few weeks we have heard similar stories from workers at Cotton On, David Jones and General Pants Co.
Sadly young workers are missing out on the JobKeeper payment that is designed to help workers like us through this health crisis. We need this money to pay our bills. Young workers are hanging on by a thread. I'm calling on Decjuba to opt us into the JobKeeper wage subsidy.
Please send a message to Decjuba that this is not on, and that no worker should be left behind.