To:

NSW Premier Chris Minns and NSW Treasurer Daniel Mookhey
Honour the deal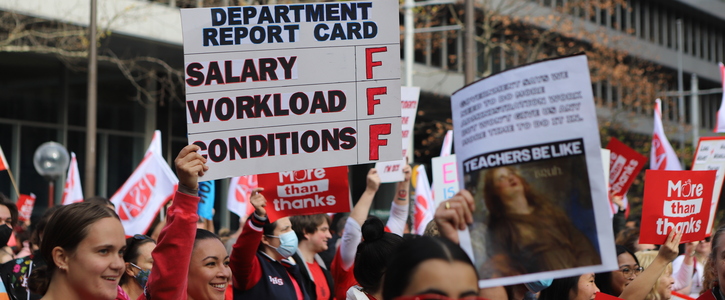 The NSW Labor Government must Honour the Deal it made with the NSW Teacher's Federation.
In May the NSW Teacher's Federation reached an agreement with the Labor Government, an agreement that would help with the recruitment and retention of teachers necessary in the context of a deep teacher shortage.
After campaigning to see the removal of a Coalition Government at the state election, and after shaking hands on a deal, without warning, the deal has been scuttled by the Government.
The offer from the current Government is described by the Teacher's Federation as "an insult".
Why is this important?
Angelo Gavrielatos, the President of the NSW Teacher's Federation stated: "We struck a deal not once, but twice,". "The teachers of this state have been gutted by what can only be described as an act of betrayal. Never before has a government walked away from a deal in the way that we are experiencing now. Our message is very simple; honour the agreement,"
The children of NSW are losing out on their education every day as classes are merged or left with minimal supervision due to a shortage of teachers.
NSW can't retain the teachers it has or attract the teachers it needs while these essential workers remain underpaid and overworked.
The NSW Labor Government must come to it's senses, live up to the promises it's made workers and honour the deal.
Sign the petition to show your support for our teachers and your children's future.
How it will be delivered
The petition will be delivered to the NSW Government.