To:

University Registrar Leanne Harvey & Vice-Chancellor Margaret Sheil
Queensland University of Technology #SaveOurStudents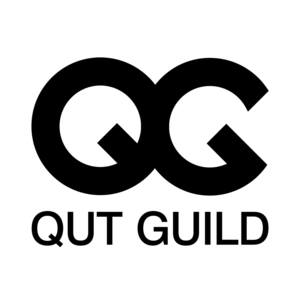 1. Enact expansive academic concessions including:
> Lowering group assignment weighting to a maximum of 30% and wherever possible making assessments individual instead.
> Offer an opt-in pass/fail grading system for this semester to protect students' GPAs.
> Reduce documentation requirements for extensions, especially for those concerning medical certificates. No documentation for extensions of 5 days or less.
> Ensure consistency across faculties in any implementations of changes.
> Ensure course work is reduced to account for the loss of one week of teaching.
2. Ensure all learning content is available online by:
> Ensuring all units offer interactive tutorials, with all class and lecture recordings available after the fact.
> Facilitate technology literacy workshops for those unfamiliar with Zoom and other programs needed to study online.
> Allow students to hire laptops and any other equipment they may need to complete their studies from home.
3. Provide clarity on all practical classes & assessments by:
> Ensuring that coordinators of units with practical components are frequently communicating with students, addressing their needs and concerns.
> Immediately cancelling largely practical units that simply cannot be transitioned online without a serious reduction in quality or worth.
4. Adjust fees and deadlines
Students are unsure about how this semester will pan out and whether the online delivery will decrease the quality of learning, especially for practical units, to accommodate for this QUT should:
> Reduce course fees in recognition of decreased quality of learning through online delivery, particularly for international students whose fees are much higher and paid upfront.
> Delay financial census until practical units are either cancelled or completely transitioning to online delivery so students can make an informed decision.
> Push back the withdrawal without academic penalty deadline to the last date of classes so students impacted by course changes are not academically penalised.
5. Streamline communication
Students are not happy with the inconsistent information from various sources within the university. They deserve frequent and clear information regarding changes to courses and other matters surrounding COVID-19.
QUT should:
> Provide faculty head of schools and unit-coordinators with communication guidelines and expectations when communicating with students.
> Provide students with a central way to communicate feedback, concerns and complaints from students. Student feedback right now is more important than ever
Why is this important?
On Monday March 30th, the QUT Guild Governance team spoke with the University Registrar and presented the results from the COVID-19 Student Concerns feedback survey. Over 450 students completed the survey and wrote extensively on how the transition to online learning and QUT's response had impacted them and what more support they needed. This information was presented to the University Registrar who stated it will be considered by the relevant stakeholders.
But we can't stop there, we need to keep the momentum up to ensure that the University administration takes your feedback seriously.
In our review of the survey, we identified five major themes of student concerns which we have outlined in detail above. We are calling on the University to urgently take action, address these concerns & #saveourstudents