To:

Malcolm Turnbull, Prime Minister
Support the Safe Schools Program - no review needed!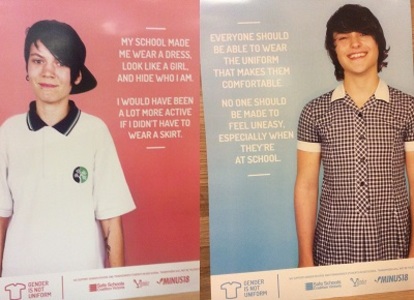 Malcolm Turnbull's decision to review the Safe Schools anti-bullying program is a disappointing capitulation to extreme conservatives within the Coalition and within the community.
The Safe Schools program is a successful initiative which celebrates diversity and tolerance and is tackling the bullying of LGBTI young people at schools.
Turnbull should reverse his decision to review this successful school program.
Why is this important?
Bullying is a real issue that can seriously hurt young people. A majority of young LGBTI people report bullying and 80 per cent of those say that it happens at school.
All young people should be able to feel safe and supported at school, and this program is helping to do this.
Despite scare campaigns around the program, schools make decisions about their level of involvement with Safe Schools, how much of the program they use and what is appropriate for particular age groups.
Schools need to have the freedom to run these kinds of programs if they believe it is necessary to help create a safe environment within the school for all students.