To:

University of Sydney
Wentworth Must Fall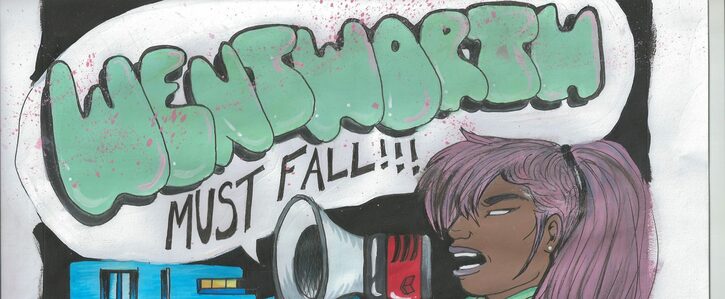 #WentworthMustFall is a student lead campaign that wants to see the Wentworth building at the University of Sydney renamed and the statues of Wentworth removed from our campus. We want to start an honest conversation at our university about Australia's colonial history. We want a University committed to decolonisation.
Why is this important?
The University of Sydney must owns up to its colonial history, to truly move forward we must first truthly acknowledge the past.
William Wentworth is a colonial figure whose notability came through his "discovery" of a crossing through the Blue Mountains. In 1838, 7 white stockmen were convicted of murdering a large number of Gamilaraay people at Myall Creek in north-west NSW. A further 4 participants were identified by an Aboriginal witness, but the law of the time did not allow Aboriginal people to give testimony in court. A bill was introduced to the Legislative Council to rectify this and allow the white men to be tried, but the bill was defeated after Wentworth gave a speech describing Aboriginal people as "wild men" and comparing their testimony to "the chatterings of the orangutans." At many other points in his legal and political career, Wentworth vociferously argued against Aboriginal people's right to justice and expressed a hateful bigotry against them, providing a legal cover for the brutal dispossession and genocide occurring in the state at the time.
This campaign is about more than Wentworth, it is about decolonising our university and our education. We must challenge our own complicity in the ongoing colonial oppression of Indigenous people. Decolonisation demands an Indigenous framework and the centering of Indigenous land, Indigenous sovereignty, and Indigenous ways of thinking.
We call upon the University of Sydney to decolonise their buildings, practices and teaching. We call upon this institution to remove the statues of William Wentworth, remove his name from the building on City Road, and consult with local Indigenous communities on finding a replacement name.
How it will be delivered
This petition will be presented to the University of Sydney Senate.