To:

Scott Morrison
Don't Cut Emergency Payments for Australian Workers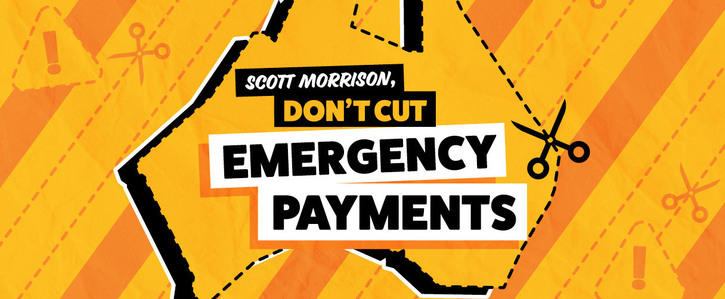 Because of the Morrison Government's failures in quarantine and the vaccine rollout, many Australians are still locked down or unable to return to work.
Rather than supporting these workers, the Morrison Government has instead announced that they will cut off support payments when states hit 80% vaccination - regardless of whether people are back at work or not.
Why is this important?
This decision by the Morrison Government will mean that many families are forced onto the totally inadequate Job Seeker rate of just $45 per day. Cutting off emergency payments will leave working people unable to pay rent, power bills, or buy goods and services from local businesses.
We need Scott Morrison to realise that hurting workers won't heal the economy.