To:

Acting Home Affairs Minister Jim Chalmers
Greater Protections For Migrant Workers!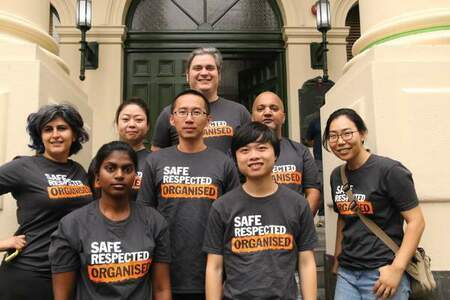 Migrant workers are Australia's most exploited workers and the incoming Australian Government must afford them greater protection.
We're calling on the Government to:
- Establish whistleblower protections for Migrant Workers
- Eliminate visa conditions that employers can exploit
- Prevent employers that break the law from sponsoring Migrant Workers
Why is this important?
Wage theft and exploitation are facts of life for migrant workers. Many have to make the impossible decision of tolerating abuse or risk losing their visa, which results in many choosing to put up with exploitation to avoid deportation.
Employers in Australia have far too much coercive power when dealing with migrant workers which allows abuse to occur. The Migrant Workers Centre has found that 53% of workers surveyed were forced to work overtime, whilst 27% confirmed they could not say no to unsafe work. These statistics are far higher than any other grouping of workers and this needs to change.
The incoming Australian Government has a golden opportunity to address this as we welcome migrant workers back to Australia post COVID.
Send them a message by signing that you too want greater protection and justice for migrant workers.