To:

Premier Daniel Andrews and Minister James Merlino
It's about time to value school support staff!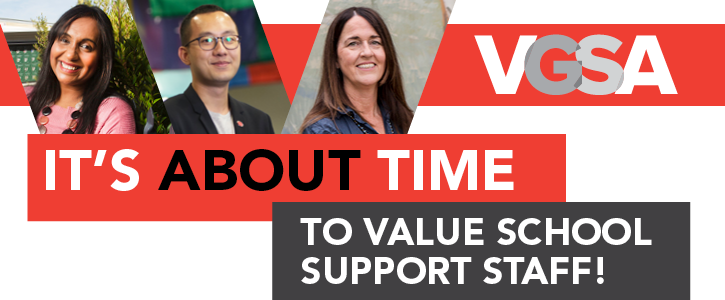 Put simply, without the important work of Education Support (ES) staff our public schools would not function properly. But right now, they are undervalued and underpaid by the state government.
ES staff play a vital role in Victorian public schools. Whether they are supporting students with their classroom learning, assisting students living with a disability, running the office, managing the school's finances, providing ICT services, delivering health and wellbeing support to students, liaising with families, maintaining facilities, and in many other roles - they are essential.
Unfortunately, many ES staff in Victorian public schools do not earn a salary that reflects their contribution, in spite of the central role they play.
We're asking Premier Daniel Andrews and Education Minister James Merlino to respect and value the work of ES staff by delivering a fair and reasonable pay increase.
Why is this important?
Every day, ES staff work to keep our schools running, support our students to learn, and our teachers to teach. Their work is diverse, complex, and vital, but it is undervalued.
The salaries of Education Support workers in public schools do not match their contribution.
Too many ES are considering leaving the profession and will continue to do so unless the Premier and Education Minister act now.
It's about time our ES staff were paid properly for the important work they do.