To:

Scott Morrison
It's Time For A 30 hr Week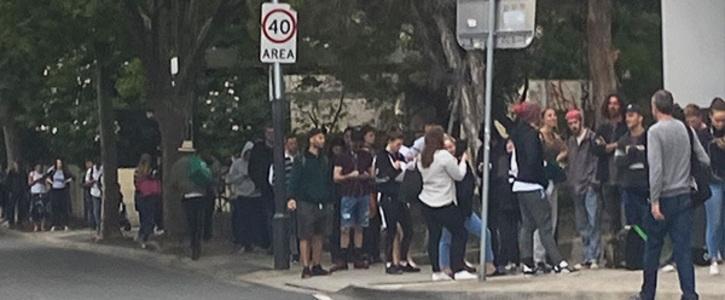 Workers of Australia are calling for a 30 hr week with no loss of pay. We need this to fight off the coming recession caused by a downturn in the economy, which has been exacerbated by Covid 19. There are many valuable lessons from other countries that have shorter working weeks that say that the benefits far outweigh the costs. We the
undersigned urge the government to introduce a 30 hr working week with no loss of pay.
Why is this important?
I am a union member and believe in economic justice. The workers of Australia are facing an unprecedented global economic downturn not of their making which is leading to job losses. The more job losses we have the more the economy shrinks. We need more jobs to fight off the recession and reducing the working week will create jobs. The New Economics Foundation (NEF) in Sweden, argue there are at least 10 good reasons to reduce the working week and it doesn't harm the economy, in fact it has a positive effect by creating;
1. A smaller carbon footprint
2. A stronger economy
3. Better employees
4. Lower unemployment
5. Improved wellbeing
6. More equality between men and women
7. Higher quality, affordable childcare
8. More time for families, friends and neighbours
9. Making more of later life
10. A stronger democracy
Unemployment is one of the greatest crimes for a society, it creates untold misery and poverty. Our communities deserve better, fight for a reduced working week.
How it will be delivered