To:

The Vice-Chancellor — University of Queensland
Language Teachers at The University of Queensland are under attack.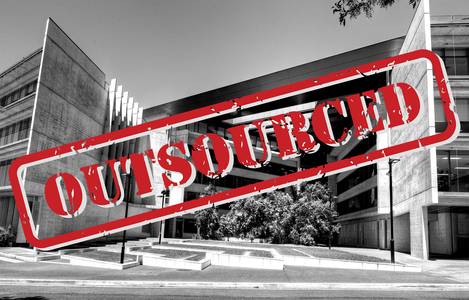 We demand:

o That UQ Management withdraws its outsourcing Proposal and stops its attack on the wages and conditions of ICTE staff. 
o That current and future staff in UQ College be offered employment with The University of Queensland on UQ pay and conditions. 
o That quality learning conditions for students be maintained through offering fair pay and employment entitlements for both professional and teaching staff in ICTE.
o That UQ Management re-issue, in consultation with ICTE staff, a revised, in-house service model in ICTE that provides job security to casual and fixed-term staff.
Why is this important?
Senior managers at the University of Queensland have proposed the outsourcing of language teaching from the Institute of Continuing and TESOL Education (ICTE) that will see job cuts, increased casualisation, and significantly reduced wages for the same work.  
UQ Senior Management proposes merging ICTE with UQ College, a wholly-owned subsidiary company of UQ that currently sits outside of UQ's Enterprise Agreement.  
The current proposal will see the loss of 13 full-time continuing Language Teacher jobs and two Academic Managers. These cuts follow the loss of 43 jobs from ICTE in 2020. 
It has been stated that UQ staff who transfer to UQ College will have their existing pay and conditions preserved under the current proposal. However, no guarantee has been given that these conditions and protections will persist into the future.
As it stands, the management of UQ College may seek to terminate the Enterprise Agreement pay and conditions for transferring staff after 30 June this year.
Additionally, existing UQ College staff and any new employees will not receive the same wages and conditions, creating an unfair, two-tiered structure for staff – those who have and those who have-not.
If the management of UQ College does seek to terminate the Enterprise Agreement, this may result in:
— Pay cuts of up to 23% for Language Teachers and on average 20% for professional staff despite the work being the same
— The danger of current and future casual staff losing the job security protections they have in ICTE; 
— Cuts to employer superannuation contributions of 7.5% for continuing and fixed-term staff; 
— Significant reductions in redundancy entitlements; 
— Cuts to other workplace rights and protections currently provided under The University of Queensland Enterprise Agreement.  
Because of the calibre of its teaching and professional staff, ICTE is renowned both in Australia and overseas for the quality of its English language programs. Outsourcing this work to a UQ-subsidiary, and then employing staff on the minimum terms and conditions would mean ICTE would be unable to attract the best quality teachers and administrators. This would have a direct impact on the quality of students' learning experiences and their success in meeting learning outcomes. 
There is no justification, except corporate greed, for this proposal. This type of thinking is very short term and threatens to undermine the reputation of UQ and the quality of its pathways. UQ can — and should — deliver its revised Foundation Program along with its English language pathway programs internally.
How it will be delivered
UPDATE: Due to COVID-19 restrictions in Brisbane, the petition event has been postponed until Tuesday, 13 April 2021.
There will be an event at 3:30pm, Tuesday, 13 April where Language Teachers, Professional staff and their supporters will gather at GP North, St Lucia Campus to deliver the petition and its signatures to the Vice-Chancellor.
IF YOU ARE AN OVERSEAS SIGNATORY (ALUMNI OR OTHERWISE CONCERNED SIGNATORY) - PLEASE USE POSTCODE 4072 (THE POSTCODE OF UNIVERSITY OF QUEENSLAND)