To:

Tasmanian Premier Rockliff, Transport Minister Ferguson and Metro CEO Katie Cooper
Fund and Fix Metro Buses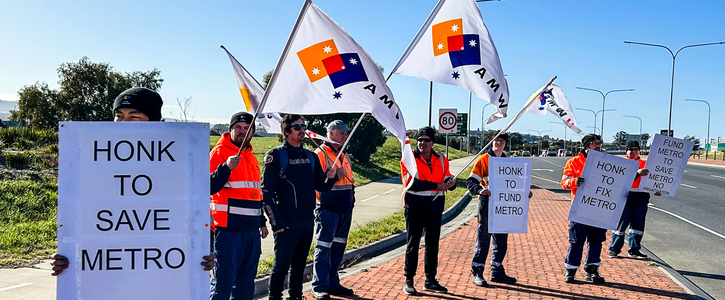 Mechanics at Metro Tasmania, who keep the state's buses up and running, are being paid up to $10 an hour less than elsewhere in the industry.
It's forcing many workers to leave – there's been turnover in more than half of Metro mechanics and one third of positions still can't be filled – meaning fewer bus services available for passengers.
Tasmanian Premier Rockliff, Transport Minister Ferguson and Metro CEO Katie Cooper need to properly fund Metro and pay mechanics what they're worth so Tasmania has a bus service people can count on.
Why is this important?
Metro mechanics have been paid well below the industry standard for years, are receiving less training, and are quitting due to poor working conditions. That means fewer buses on the road and service cuts that leave passengers high and dry.
The Tasmanian Premier, Transport Minister and Metro CEO Katie Cooper must commit to paying an industry rate for Metro mechanics.
All Metro workers deserve decent pay and secure jobs – and Metro passengers deserve a bus service they can rely on.
The only way to fix Metro is to fund ALL of Metro.
Anything less won't see cancelled routes restored.