To:

Sandra Parker, Fair Work Ombudsman
#RottenRockpool: Prosecute hospo's biggest wage thieves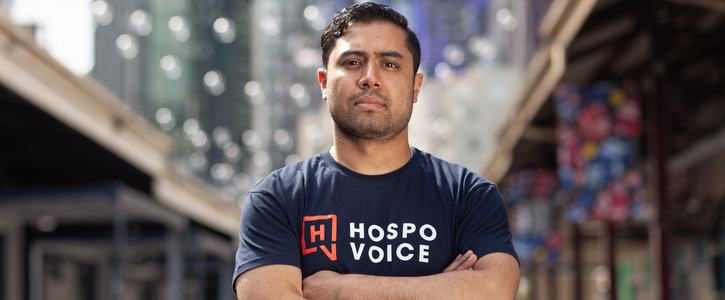 Rockpool Dining Group is one of Australia's top restaurant groups and is fronted by celebrity chef Neil Perry. It has 2500 staff and 80 venues nationally, including Spice Temple, Rosetta, Sake, Munich Brauhaus and Rockpool Bar & Grill, and turns over $400mil per year.
A new Hospo Voice report has found that Rockpool tampered with timesheets to rip off their low-paid hospitality workers.
The report calculates Rockpool has stolen as much as $10 million from its staff and says this represents one of the worst cases of wage theft Australia has ever seen.
Rockpool's wage theft scandal is even bigger than the $7.8mil repaid by George Calombaris.
But so far Rockpool has gone unpunished by the Federal Government.
We demand the Federal Government prosecute the Rockpool Dining Group and seek tens of millions of dollars in fines.
Why is this important?
"My name is Rohit Karki and I started working at Rockpool Bar & Grill in Melbourne in 2012 and I was treated like an animal. Like a slave."
"Each week I did two 20-hour shifts, back to back. I'd start at 4am and work until midnight or later, without a break. Then at 4am, I'd start all over again and do another 20 hours."
"There was no time to go home between shifts, so I slept on a pastry bench in the kitchen for a couple of hours."
"They tampered with our timesheets, so staff had no record of all the hours we worked.
I was paid about $12 per hour, while people paid hundreds of dollars a head to eat the meals I prepared."
"I felt trapped. I went into a depression. It was the darkest period in my life. But eventually I complained about this wage theft and how Rockpool treated me. Then I was bullied out of my job."
"In all, I have had hundreds of thousands of dollars stolen from me by the Rockpool Dining Group, and I want it back."
"Rockpool Dining Group has 80 venues across Australia, it turns over $400 million a year and has 2500 staff. "
"I want to be them punished for how they treated me and countless other hospo workers."