To:

To Vice Chancellor Peter Rathjen
Support the global September 20 Climate Strike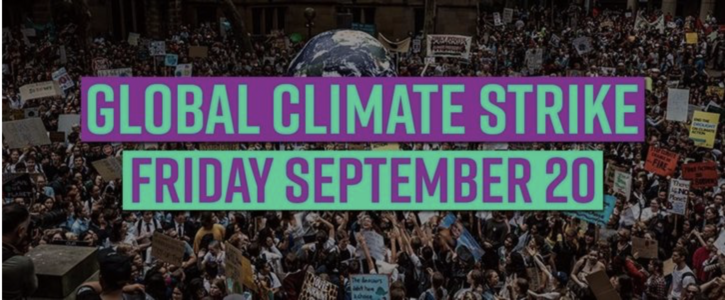 We call on the University of Adelaide leadership to support the September 20 global climate strike by allowing students and staff to attend the demonstration, and publicly providing assurance that they will not be penalised for stopping work or missing class to attend.
**This is in line with the University of Sydney, Melbourne University,University of New South Wales, University of Technology Sydney, La Trobe University, and hundreds globally who've made statements in support of facilitating student & staff attendance at the strike.
Why is this important?
Climate change is recognised as one of the greatest threats facing us now and into the future. By taking time off school and work together around the world, we're showing our politicians that people everywhere want climate justice and solid commitments from governments to rapidly curb emissions and stop the expansion of fossil fuel projects. We're striking in solidarity with everyone who's already being impacted by the climate crisis and everyone who will be impacted if we don't act now: workers, students, First Nations people, young people, and more.
In Australia, the climate strike movement is gaining ever-increasing support from educational institutions and a host of other organisations who recognise the severity of the climate crisis we're in and the need to act with appropriate urgency, in accordance with the best scientific advice available. Universities, in publicly supporting the right of students and staff to attend the September 20 climate strike, are indeed taking a position that is consistent with the values of academic rigour and scientific integrity held in such high regard by our institutions.
The school strikers state on their website: "In Australia, education is viewed as immensely important, and a key way to make a difference in the world. But simply going to school isn't doing anything about climate change. And it doesn't seem that our politicians are doing anything, or at least not enough, about climate change either. So, as our contribution to the changes we want to see, we are striking from school."
They, as do we the undersigned students and staff, recognise the need for a rapid transition away from polluting industries, such as coal, oil and gas, and for much stronger political commitments to curbing our emissions and our fossil fuel exports.
We call on the University of Adelaide to support students and staff, by providing assurance that we will not be penalised for our attendance at the September 20 Climate Strike.