To:

Jodie Auster, Manager of UberEats Australia/NZ
UberEats, how can you let this happen?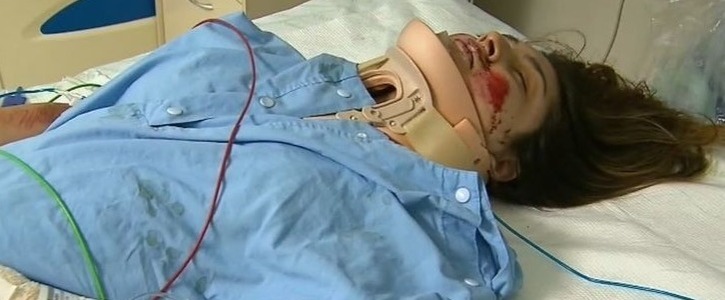 Our co-worker Javiera is 23 years old and works as a food delivery rider with UberEats.

While she was at work, she was badly injured in a hit and run and dragged along the road for over 100 metres. Now she cannot work or pay for her medical bills because UberEats does not provide sick leave for their riders and she cannot access workers compensation.
We have started to raise funds to support her but we want to know why UberEats isn't supporting her and workers just like her. Javiera needs all the help she can get. Please support her and all on-demand workers.
UberEats and all on-demand companies must take responsibility and support your workers with:
• Access to sick leave and other forms of leave
• Decent and safe working conditions
• Fair pay
• Access to workers comp
Why is this important?
This is not good enough. We work hard and deserve to be safe, have a living wage and to be afforded decent working conditions. We are a large community and seeing this is scary, it could happen to any of us and there should be real support.
If workers are injured we have to pay any medical costs, and will not receive any pay while we are unable to work. For workers here on a visa, it is unlikely travel insurance will cover an injury sustained while working. There's no compensation if you get hurt and you can be out of work for months if you have a crash.
In a survey by the Transport Workers Union, 46.5% of riders said they or someone they know has been hurt while working as a food delivery rider.
Riders have no physically safe workplace. We shouldn't have to struggle for no sick pay, no workers comp, and barely enough money to live on. It's not fair, and UberEats needs to take responsibility. Sign the petition if you agree!