To:

Fair Work Ombudsman
Watchdog must raid Degraves Street venues now!
News just in! Fair Work Ombudsman will now investigate cafes up and down Degraves Street! This is an amazing win for all hospo workers!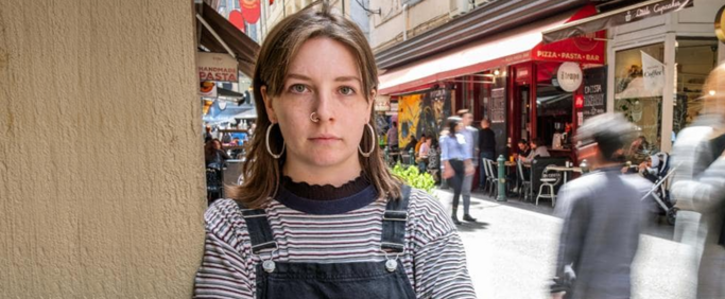 I worked on Degraves Street for more than a year and over that time I had an estimated $7000 in wages stolen from me by Little Cupcakes. I didn't get weekend penalty rates or public holiday pay.
My union, Hospo Voice, investigated and found at least HALF the venues on the street are stealing wages – with wages as low as $11 per hour.
It's estimated a worker at the cafe Degraves Espresso had about $20,000 stolen from her in unpaid wages and superannuation.
TWENTY THOUSAND DOLLARS!
I knew I was being ripped off. But I was too scared to speak up and too desperate for money – like pretty much everyone else who works on this street. These bosses assume we won't stand up for our rights.
We're done with that. We're joining together in our union and demanding action. The government watchdog must take action now and conduct raids up and down this street. Will you stand with us?
Why is this important?
Melbourne's famous Degraves Street is a den of thieves. We are demanding the Fair Work Ombudsman conduct raids up and down the street.
Lawyers for Hospo Voice, the hospitality union, analysed payslips and rosters of workers at five venues with underpayments totalling $50k and award breaches that include below-award wages, non-payment of shift and public holiday penalty rates, superannuation and leave entitlements.
Wage theft at these Degraves Street venues has been uncovered: Degraves Espresso, RMB Café, Xpressomondo, Little Cupcakes and The Quarter.
Employers are getting rich by gaming the system. They know the chances of getting caught are remote and the worst they have to fear is being forced to pay back stolen wages. That's why hospo workers fought for and won a commitment from Premier Daniel Andrews to criminalise wage theft if he is re-elected.