To:

Public Transport Victoria
Enough is enough - Bus drivers deserve protection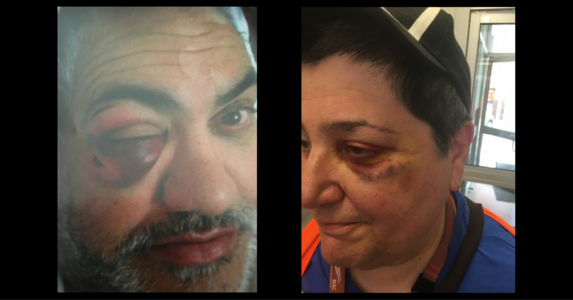 Rising assaults on Victorian Bus drivers has reached the point where enough is enough.
We are urgently calling on Public Transport Victoria to commit to the following;
1. Bus drivers duties no longer include requesting passengers touch on.
2. Finalisation of the TWU/BAV security barrier trial. This is to include a green light on full implementation of the barrier.
3. Safety barriers, like capsules.
4. Greater presence of Authorised Officers (AOs) in the bus network.
5. Development of a industry required bus model that incorporates a separate driver cabin.
6. Pressure State Government to increase jurisdiction for Protective Services Officers (PSOs) to include the bus network.
Why is this important?
Bus driver Lucy said she feared being killed for doing nothing more than her job. Now more then 74 per cent feel unsafe at work at work.
At 11pm on 12 October Lucy was driving the 902 orbital Chelsea to Airport West service down Main Road, Eltham, when some coward approached her from behind and launched an unprovoked, sustained and frenzied attack on the 57-year-old as she sat defenceless behind-the-wheel.
Despite receiving blow after blow, being spat on and unable to defend herself, Lucy was able to stop the bus from ploughing into innocent pedestrians and oncoming or other traffic. A passenger was eventually able to distract the assailant for long enough for Lucy to gain control of the bus and the attacker simply walked off into the night.
A TWU survey of more than 500 Victorian bus drivers has shown , since first starting their jobs, more then 90 per cent of drivers now believe it has become more unsafe and dangerous because of physical assaults and verbal abuse.
Since 2011 there have been 102 officially recorded physical assaults and 33 verbal attacks on drivers. The TWU and our members know the true figures are much higher. Our survey results show more then 80 per cent of respondents to the Transport Workers Union survey have said they have stopped reporting physical and verbal assault because they believe nothing gets done.
Bus drivers deserve respect and protection. The TWU have made much progress over many years driving up safety and conditions and we will not stop fighting. Now we want your help as we demand Public Transport Victoria act now to introduce the highest industry standards of safety for drivers!