To:

Prime Minister Scott Morrison and Federal Education Minister Dan Tehan
COVID-19 - A guaranteed wage subsidy to save post-secondary education jobs now!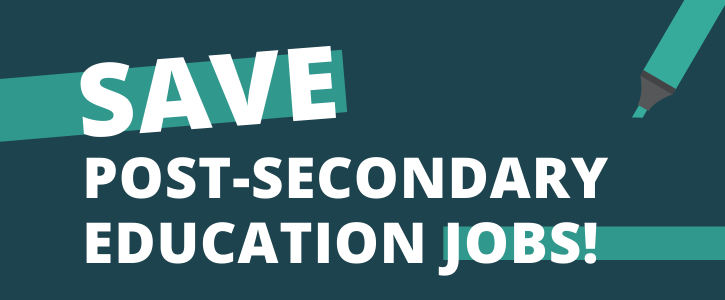 To extend the Jobkeeper allowance to all employees in the post-secondary education sector.
Why is this important?
Amid the current COVID-19 pandemic, millions of Australians are facing the very real prospect of losing their job and they need the government to act – this is especially true for those in who work in the language colleges, the training sector and universities.
 
The recent JobKeeper wage subsidy announced by the government excludes casuals and their families in language colleges, private training providers, and universities across Australia.
This is serious. 
Language colleges bring billions of dollars into the economy and private training providers enrol around 80% of the 4.1 million students in vocational education and training.
 
Trainers and assessors do the heavy lifting in delivering the quality education and training that makes people job ready, and our universities are involved in cutting-edge research that shapes Australia's future.
Let the federal government know that it is only by keeping people in jobs that the future of Australian workers, their families, their communities and the nation's economy can be secured.
If we guarantee wages now, we will keep people in jobs and ensure that the economy can recover once this crisis has passed.
 
Sign the petition for a guaranteed wage subsidy for workers in post-secondary education and let the government know it needs to put workers first.