To:

Daniel Andrews and Gayle Tierney
Help the AEU save TAFE!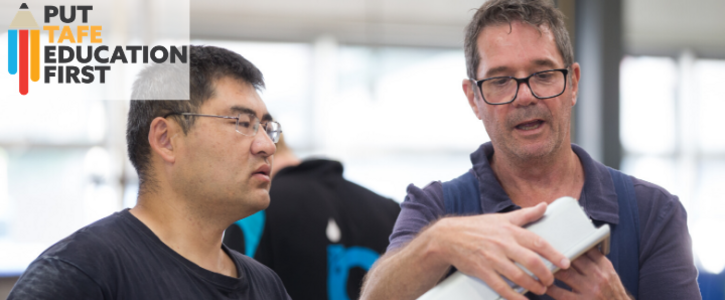 To Premier Andrews and Minister Tierney,
Our TAFEs are facing a crisis and desperately need your help.
TAFE annual reports for 2019 show deficits of tens of millions of dollars, and this is before the COVID-19 pandemic is factored in.
Your government has reinvested in TAFE and, just as we do, understands its value to the community. We also know that TAFE can help Victoria recover from the pandemic that has devastated our economy.
The emergency funding you provided in April will soon run out, and TAFEs around Victoria are already considering cost-cutting measures.
We've seen the impact of cost-cutting in 2012 under Ted Baillieu and the Libs, and it cost thousands of jobs, saw cuts to hundreds of courses and caused campuses to close.
Please don't let that happen again. Save TAFE once and for all.
Why is this important?
The Australian Education Union understands the importance of TAFE and the education services it offers. TAFE can provide not only education but also opportunity and purpose.
TAFE has helped countless apprentices learn their trade, helped immigrants settle into new communities, helped locals advance their careers, helped school leavers find a pathway to employment or further education and offered a fresh start to people who have lost their job.
As Victoria looks to rebuild from the COVID-19 pandemic, TAFE can play a crucial role in helping those that have lost their job to upskill or learn a new craft so they can move into new roles.
Unfortunately, the current financial state of TAFEs means these important institutions and the passionate educators that drive them face an uncertain future.
We need the Victorian Government to step in and guarantee that TAFEs will survive the pandemic. We need to save TAFE once and for all.