To:

Coles and Woolworths
Pandemic pay for Coles/Woolies workers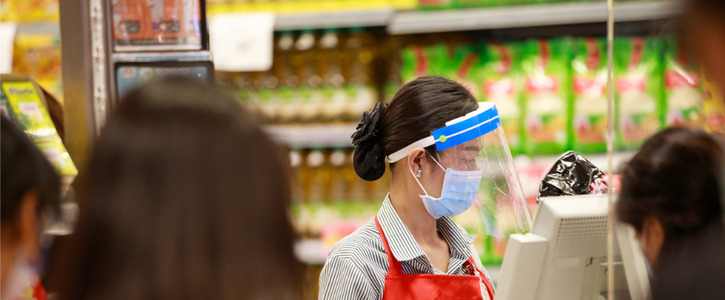 Last year, both supermarket giants (Coles and Woolworths) awarded pandemic bonuses to hundreds of thousands of workers who risked their health to ensure warehouses and stores were operational. It was thanks to these workers that both companies recorded a combined profit of greater than $2.16 billion (2019-20 financial year).
The failure of the federal and NSW government to vaccinate and lockdown early has jeopardised the whole country with the epicentre state reaching over 1,000 daily cases and over 100 lives lost. Essential workers in supermarkets are facing one of the frontlines of Delta variant transmission in the community, especially with higher volumes of sales during this period. They deserve additional pandemic pay for their hard work and sacrifice, placing themselves and their families at risk.
Employers and the NSW government have failed to make essential workplaces safer by reducing crowding of staff and customers, using click-and-collect and rostering in teams to avoid unnecessary contact.
We, the undersigned, demand Coles, Woolworths and other supermarkets:
- pay a pandemic bonus of $5 per hour,
- an additional $750 payment, and
- that this be paid to ALL employees: casual, permanent, warehouse, supermarket or petrol station
The article linked below details pandemic bonuses awarded in 2020. This petition demands that the best of these payments are generalised to all essential supermarket workers: https://www.hcamag.com/au/news/general/100000-frontliners-to-get-pandemic-bonus/222691
Why is this important?
Supermarket workers are risking the health of themselves and their families to keep warehouses running, shelves stocked and fuel pumps running.
Coles and Woolworths should not pocket sky-high profits made off these essential workers' backs without recognising workers' sacrifices. In an email to Coles workers, the Chief Operations Officer, Matt Swindells, said "Finally, this week you will have heard that Coles is awarding a discretionary pay increase of 2.5% for all our wages-paid store team members. All team members covered by the 2017 Enterprise Agreement will receive the well-deserved increase from 6 September 2021 and you'll see it in your payslips as of Wednesday 15 September."
What is well-deserved is pandemic pay that is adequate (2.5% doesn't keep up with inflation which lies at 3.8%) and recognises the incredible sacrifice of working with the Delta variant spreading in the community.