To:

The Hon Dan Tehan MP, Federal Minister for Education, The Federal Senate, Universities, and the Australian Public
Protect the Arts, Humanities, the Social Sciences at Australian Universities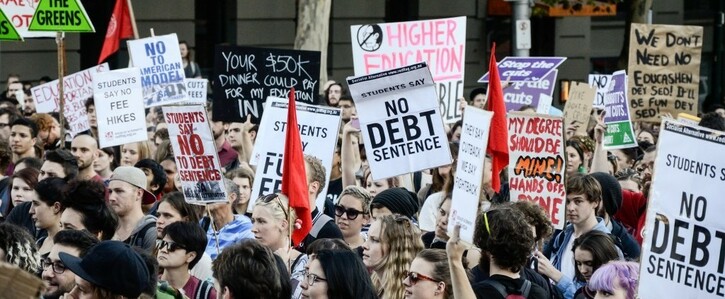 We, students, staff and members of the public, call on:
* THE MINISTER of Education, The Hon Dan Tehan MP, to immediately to WITHDRAW the proposed massive fee increases and removal of public funding from arts, humanities, social sciences, business, and law courses and degrees.
* THE FEDERAL SENATE to refuse to support any changes to legislation/regulation that would give effect to these proposed changes.
* VICE CHANCELLORS AND UNIVERSITY MANAGEMENTS to publicly speak up for and act to defend a liberal and diverse education system that is properly and fairly publicly funded.
* THE AUSTRALIAN PUBLIC, especially all people with a public platform, to speak up, join together, and act now to defend a liberal public education.
Why is this important?
1. OUR SKILLS ARE EMPLOYABLE: The government's assumption that studying arts degrees and subjects does not lead to any 'employable skills' is factually wrong. These subjects provide highly transferable skills, such as critical reading, research and analysis skills, problem solving, and writing persuasively for different audiences.
2. OUR SKILLS ARE THE FUTURE: The World Economic Forum says the top three skills for 2020 The Future of Jobs are Complex Problem Solving, Critical Thinking, and Creativity. These are the skills that a broad, liberal education teaches.
3. LIBERAL EDUCATION IS A FOUNDATION OF DEMOCRACY: Healthy democracies need a strong and liberal education system. It's good for both society and for maintaining a productive, dynamic workforce. A liberal education helps us understand ourselves as a nation, how to navigate our current world as well as how we can learn from our shared human history.
4. STUDYING HISTORY, CULTURE, AND SOCIETY IS A RIGHT OF ALL, REGARDLESS OF WEALTH: Australia has long had a proudly egalitarian tertiary sector, which has allowed students from less advantaged households to benefit from higher education. Why should an arts, social sciences, or legal education or career be only available to the very wealthy?
5. LET'S NOT LEAVE DISADVANTAGED AND DIVERSE COMMUNITIES BEHIND: Less funding is likely to have a particularly damaging effect on teaching programs and the careers of many disadvantaged and diverse communities, including Indigenous communities, regional communities, and women.
FOR MORE INFORMATION:
News article from The Conversation: https://theconversation.com/fee-cuts-for-nursing-and-teaching-but-big-hikes-for-law-and-humanities-in-package-expanding-university-places-141064
World Economic Forum here: https://www.weforum.org/agenda/2016/01/the-10-skills-you-need-to-thrive-in-the-fourth-industrial-revolution/
And word from the British Academy on arts and social science graduates: https://www.thebritishacademy.ac.uk/news/arts-humanities-and-social-science-graduates-resilient-economic-downturns/