To:

PRIME MINISTER, SCOTT MORRISON
PUT AIRPORT STAFF FIRST!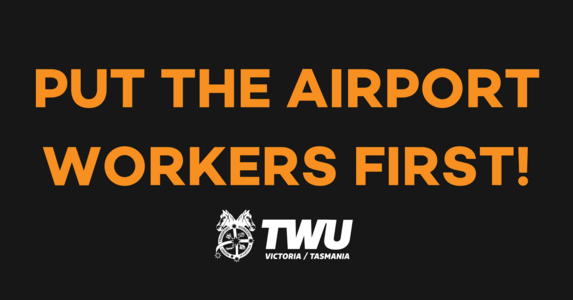 We are fighting for paid special leave where a member of the team:
- Is required to quarantine or self-isolate.
- Doesn't have sufficient (or any in the case of a casual worker) sick leave or carer's leave; or
- Where they're caring for a child if their school or childcare is closed and unable to work from home.
- And paid leave will also be available for casual employees to cover any regularly rostered shifts which may be missed. This is important because many transport workers and particularly casual worker do not have the option to work from home or the safety net of sick leave.
We are demanding the company ensure that leave can be extended as needed.
Further, we are demanding that the Government takes action to support workers who have been stood down due to COVID-19 from aviation companies around Australia. It's time for the Government to step up and ensure these workers do not fall into poverty.
Why is this important?
We are in unprecedented times and as workers, we are petitioning for the Government to introduce an Epidemic and Pandemic Special Leave Policies.
We encourage the Government to recognise that this is an unprecedented situation and as front line transport workers, working with people and their goods, and continuously exposed to the potentially sick patrons, we are at a heightened risk of contracting and spreading COVID-19.
We seek the Government to provide special leave to individuals who do not have sufficient sick leave to cover their absence or carer's leave to look after an affected family member - be their employment contract a casual, part-time or full-time contract.
Read more about the risk Qantas and Jetstar workers are facing here: https://www.theage.com.au/national/union-fears-deadly-risk-of-poor-cleaning-on-qantas-jetstar-flights-20200316-p54amu.html