To:

Michael Robinson, Australian Unity
Stop leaving NDIS clients out in the cold! Disabled clients and their care workers deserve dignity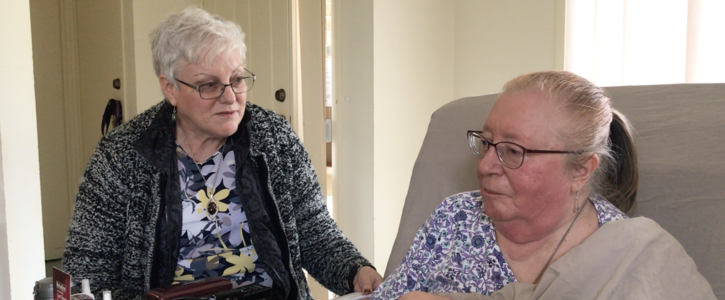 Care workers and the people in our care are being left in limbo since thousands of NDIS clients received letters from Australian Unity - one of the biggest providers in NSW - telling them their services would be discontinued.
These letters promised that no one would be cut off without making sure they had quality replacement services. To date, this has not been the case.
We're witnessing clients having their services reduced, and in some cases totally cut, with zero communication or transition plan in place. Others are being pressured into switching to lower quality service providers, and many more have been left in the dark - with no clear view of their futures. Care workers have been plunged into insecurity, and longstanding relationships with clients are being torn apart.
Australian Unity's justification for doing this was that there's not enough money to be made in maintaining decent work conditions AND providing quality NDIS services. This just isn't good enough.
Continuing the way things are is a danger to the health and wellbeing of Australian Unity's clients and workers.
We demand a transition plan that:
1. Leaves no client worse off.
2. Leaves no care worker worse off.
3. Ensures more consultation. We need Australian Unity to commit to monthly meetings with union members during this period, so we can hold them to account and ensure we're being treated with the dignity and respect we all deserve.
Why is this important?
My name is Jane, and my client Kim is one of thousands of NDIS clients who received the letter telling them their services with Australian Unity will be cut. I've been working with Kim for fifteen years, and I've never seen her this stressed. She chose to challenge Australian Unity's decision on the basis that the changes would put her health and safety at risk, but now she's on the verge of having her care discontinued, with no adequate replacement services in place.
All Kim wants is to maintain quality care from her care workers she has had long lasting relationships with. She's tried everything she can think of, and now she's scared. As a former health professional, she knows her condition would be far worse, if it wasn't for the well trained care workers she receives her daily care from.