To:

Australian State and Federal Governments
Support Injured Workers with Health & Wellbeing Plans
BC
Campaign created by
Brendan Cox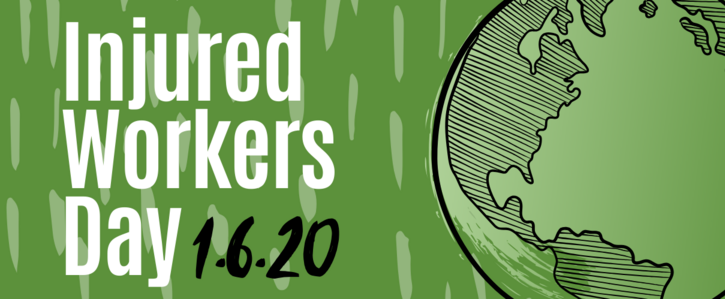 We need 'Health and Wellbeing Plans' embedded into the recovery framework to help prevent serious mental health injuries arising from the workers compensation system.
Injured workers across the country deserve better; we need drastic changes made to our Work Cover systems to better reflect contemporary workplace injuries, recovery and support to avoid secondary psychiatric illnesses for injured workers.
Why is this important?
I'm Brendan, and I'm an injured worker. After 25 years as a specialist mental health nurse, I experienced a major workplace injury in August 2018. As a mental health nurse and someone who has been injured at work, I know first hand the affects it has and I'm asking for change to support other workers who get hurt at work.
For the first time in over two decades, I found myself unable to work and having to deal with the loss of identity, income and meaning that is bound up in that. At the same time, I was having to navigate the bureaucracy of Work Cover. It just doesn't work for workers. Its primary objective is to get you back to work or off their books as soon as possible. They don't really care what anxieties or stresses may result.
Injured workers face loss of income, loss of identity and isolation - and so do their families. Health and Wellbeing plans are a necessary step to manage the increasing mental health injuries suffered by workers in this country.
It was a chance conversation that I had with my union in 2019 that led to the very first Injured Workers Day taking place this year, in 2020. I spoke to my union about the stress and invisibility I felt as a newly injured worker, and how I felt the union movement needed to do more to support people like me. They agreed, and we've worked together build this new movement.
Injured Workers Day has existed in Ontario, Canada since 1983, lobbying for visibility for injured workers and changes to their workers compensation scheme. They too are hosting a day of online action on Injured Workers Day, and we'll be a part of each other's events. In some ways, the limitations placed on us all by the coronavirus has made it easier to build international solidarity around this important issue.

Injured Workers Day will take place on Monday June 1st, LIVE on Facebook at https://www.facebook.com/injuredworkersday/
The event will be all about connecting with, and empowering injured workers across Australia. The first year of this new movement will be about bringing injured workers out of the shadows and enabling them to develop and lead a public conversation about what's broken in the system, and what needs to change.
I also want June 1st to be seen as an important reminder, at this time of massive change in industrial relations in Australia, that the union movement is a collective that embraces all workers- people from all backgrounds, workers who've been injured, and workers laid off or impacted by the coronavirus.
I recognise the impact of the coronavirus on workers across Australia, both due to loss of jobs, but also the injuries faced and loss of workers' lives resulting from this pandemic. Many Australians who experience mental health issues are experiencing increasing symptoms due to the social isolation measures currently in place; and mental health workers are under increased pressure due to the high acuity of illness and limited community supports available to people.

The Coronavirus pandemic forced us to adapt Injured Workers Day to a day of online action. By this time next year, my hope is that we'll have built an organised movement with a clear set of demands, and an agenda for political change. I hope next year we'll be able to assemble in person- in protest and in solidarity, as we chart a way forward to fix a broken system.