To:

Victorian Minister for Emergency Services and Regional MPs
Emergency Services unable to safely rescue victims in Victorian Central Highlands Region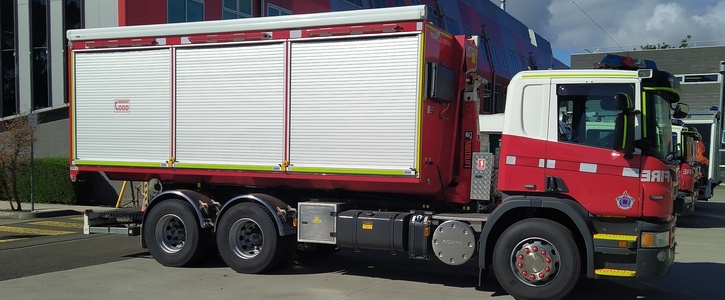 As the situation currently stands, specialised rescue capabilities in Central Victoria are dangerously inadequate, particularly in the Ballarat Region
Why is this important?
There is currently very limited capability to safely perform Specialised Rescue. (this means Trench Rescue, confined space rescue and rope rescue)
The rescue capabilities in the Ballarat region need to be addressed as a matter of urgency due to the fact that:
• Emergency management in Victoria is unable to safely rescue victims in a timely manner
• Firefighters and first responders are being exposed to a Workplace Health and Safety Risks,
both physical and mental
This has been an issue since at least 2014.
Timeline:
2014 United Firefighters Union (UFU) notifies the Napthine Government and all MPs that there is an issue around insufficient specialised rescue capabilities, particularly in the Ballarat Region. Operations were carried out in an extremely ad hoc manner, with equipment (planks etc.) being purchased from hardware stores. There was two Provisional Improvement Notices (PIN) put on the Ballarat City trench rescue operation and WorkSafe got involved. In response, the CFA essentially got rid of their trench rescue operations entirely in Ballarat. They just took it off the list of capabilities, failing to solve the problem.
2018 On 21 March 2018 one man was killed and another seriously injured after a trench collapsed in Ballarat. Tragically the second worker died in hospital the following day. The two men, Charles Howkins and Jack Brownlee, were working constructing sewer at the site when the collapse occurred.
26 March 2018 (2 days later) The UFU sent a letter to the Minister for Emergency Services. The UFU received an email from the Minister acknowledging receipt of correspondence. Nothing further was ever communicated.
July 2018 Trench Victim's Families wrote to the Minister to bring the issue to their attention.

2022 Victim's Families wrote to State Labour Government Ministers and MPs to inform them that there is still no specialised rescue capability in Ballarat.
From 2014 to 2022 - The UFU and FRV Personnel have been raising concerns requesting resolution of this gap in capability.
The problem has still not been resolved.
Throughout this entire period, first responders have continued to attend to specialised rescues, but without the resourcing they need.
It is quite simple what Ballarat needs:
1. Equipment
An Appliance for Specialised rescue; there are 2 purpose-built units sitting in Melbourne. They were built 8 years ago and have never been deployed, they just sit around gathering dust. There is space at the Lucas Fire Station to permanently house one of these units.
2. Staff
Enough trained firefighters to provide a specialised rescue team on all shifts. (10 Crew to cover all 4 shifts, and a reliever shift)
3. Training
Ongoing specialised rescue training.
4. Mapping
Mapping of local area resources to see if other agencies and organisations could assist with expertise, equipment and resources through MOUs.
How it will be delivered
This petition will be delivered by Ballarat Regional Trades and Labour Council, on behalf of affected families, Emergency Service Personnel and our community, in person to the Emergency Services Minister and Regional MPs.