To:

Premier Daniel Andrews
COVID RETENTION BONUS FOR VICTORIAN PUBLIC HEALTH WORKERS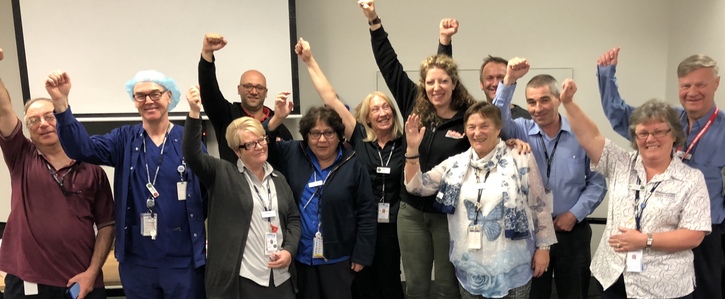 Victoria's non-clinical public hospital workers are working harder than ever before.
These workers - whether its our Cleaners, Ward Clerks, Security Officers, Receptionists, Cooks, Chefs, Food Services Assistants, Pathology Collectors, Laundry Hands, Patient Services Assistants, Admin Workers, Instrument Technicians, Theatre Technicians, Anaesthetic Technicians, Pharmacy Technicians, Dental Assistants, Allied Health Workers - are the backbone of the Victorian public health system.
Why is this important?
Without these health workers, the public health system would come to a grinding halt. It's not enough to call them heroes. These workers need an annual $500 COVID retention bonus in recognition of their drastically increased workload. It's the least the Victorian Government can do.
Sign this petition. Join the campaign to recognise the hard work of Victoria's non-clinical public hospital workers. The Victorian Government needs to show it values these workers.