To:

The Victorian State Government
Help Victorian unions open The Crossing

HACSU & AMWU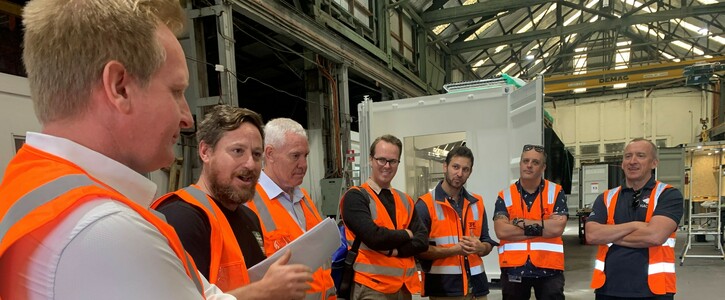 One in five Australians will grapple with risky addiction in their lifetime, with an estimated 3,600 Victorians on public waiting lists on any given day.
While the Andrews' Labor Government must be applauded for its courageous efforts in more than doubling the number of public rehabilitation beds across the State, even with this significant investment, far too many are still being left behind.
Far too often, trade unions are confronted with the stark reality of what working people and their families are forced to go through when trying to access this critical healthcare.
Victorian Trade unions are seeking an initial $12M investment to kickstart our service.
Why is this important?
In Victoria, the largely unregulated private rehabilitation services mean that working people are often confronted with re-mortgaging their house, taking out loans, or withdrawing their superannuation to pay for services that can cost up to $30,000 per month.
Victoria's rehabilitation system is mostly inaccessible for working people, as most stays are between 3 months and 12 months.
In Australia it takes an average of 20 years for a person to seek assistance for addiction due to shame and stigma and this is a trend that is appearing across all shop floors and all industries across the State
It's clear that the current system of treatment isn't working and requires fresh ideas and methodologies for providing suitable treatment to working people and their families and funding models that work both for patients, employers and the government.
We are proposing a tri-partisan collaboration with Odyssey House for a 28-day inpatient treatment facility funded and owned by the trade union movement after an initial investment from the Andrews' Labor Government coupled with the establishment of an outreach and outpatient service, inclusive of toolbox talks for delegates, health and safety representatives, organisers and working people from all sectors with the support of trade unions, employers and the government.
We need innovative, sophisticated solutions to complex issues such as addiction. We know that we have the most cost-effective, fit-for-purpose model for working Victorians to ease the burden on our already overcrowded healthcare system.
Workplace support and early intervention are crucial in supporting workers combating addiction and mental health struggles.
The opening of The Crossing will change the lives of workers struggling with addiction — as well as those of their families, their workmates, and their community.