To:

Lutheran Education Queensland (LEQ)
LEQ Stop the Cuts, Controls & Constraints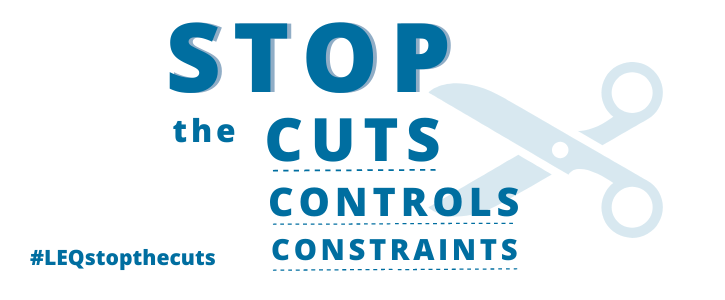 Lutheran Education Queensland (LEQ) should stop proposed cuts to current working conditions which protect employees' job security and ensure workload safety nets.
LEQ should return to the negotiating table to work with employees and our union to develop a collective agreement which recognises the hard work and dedication of Queensland Lutheran school employees with contemporary working conditions.
#LEQstopthecuts
Why is this important?
Teachers and school support staff working in Queensland Lutheran schools are facing the biggest attack on working rights seen in their sector.
A serious question mark hangs over the employment future of employees in Queensland Lutheran schools as their employer remains intent of pushing through a plan of cuts, controls and constraints to the existing working conditions.
Some of the cuts the LEQ want to make to their employees' conditions:
- CUTS to Teacher Hours of Duty protections for some teachers
- CUTS to key employment protections which ensure procedural fairness and natural justice for all employees
LEQ's shameful plan was made very clear when the employer stopped collective bargaining negotiations in early June 2020 with a view to hold a ballot on its substandard agreement for employees.
LEQ's plan will make it far from an employer of choice in the non-government education sector.
The move by LEQ to cut, control and constrain current conditions is an affront to Queensland Lutheran teachers and school support staff who have shown the utmost dedication and professionalism over the last few months of the COVID-19 crisis.
Learn more about LEQ's plan of cuts, controls & contraints @ www.qieu.asn.au/stopthecuts