To:

the Victorian Government
Staff Our Stations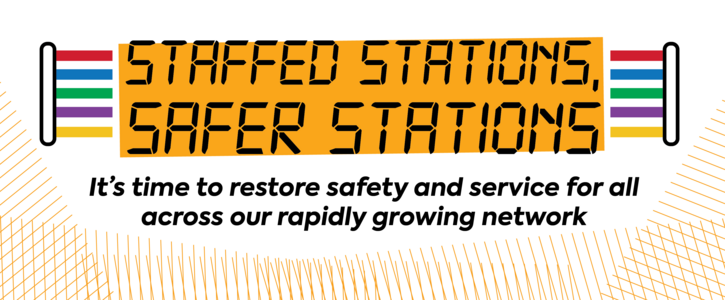 To ensure everyone can use safe, reliable and accessible public transport we need to see a commitment from the government to support commuters.
World class public transport systems are supported by world class customer service with a human face. With booming patronage, it is time for Victoria to catch-up!
Staff our stations NOW for a safer, more reliable public transport system!
Why is this important?
Public transport has been chronically underfunded for decades, suffering cuts to staffing and a lack of investment to keep pace with population.
Staffed stations have always played an important role in our community to ensure children can get to school safely, provide security at night, to simplify ticketing and customer enquiries, minimise vandalism and ensure our public transport network is accessible for all users.
It is important that we raise our voice now to ensure commuters are treated with dignity and our network receives the support it deserves now and for the future!