To:

Vice-Chancellors
Coronavirus: Don't make uni staff pay!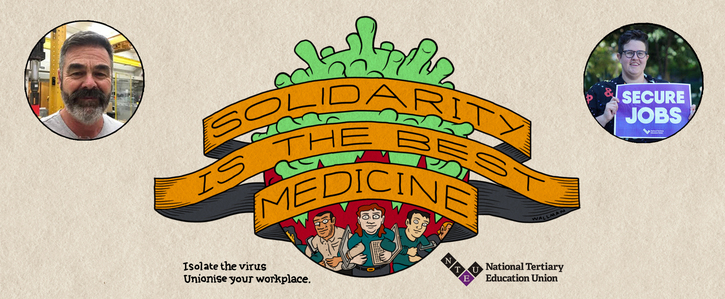 We're in a crisis and we need Vice-Chancellors to act now. We demand they:
1. Guarantee special paid leave for all uni staff, including casuals, for any Coronavirus related absence including for any shutdowns, compulsory isolation or caring commitments.
2. Support the call on Prime Minister Morrison & Treasurer Frydenberg for a targeted stimulus package to save jobs and protect tertiary education.
We need our rights at work, so we can protect our health at home.
Universities are rich enough to protect their staff and keep our community safe - it's time to do the right thing and act now.
Why is this important?
No university worker should be forced to choose between quarantine and feeding their family.
The Coronavirus Covid-19 crisis is engulfing Australia - and our universities are in the eye of the storm. Right now, job security is health security and we need university Vice-Chancellors to do the right thing by staff, students and the public.
That means securing our rights at work so we can protect our health at home.
No-one can predict how long this crisis will continue - perhaps weeks or months. That's why we need to lock in firm commitments from university employers now to keep things fair, and keep us safe.